Antone Melton-Meaux is seeking to unseat incumbent US Representative Ilhan Omar, who represents Minnesota's fifth congressional distirct. Melton-Meaux is aiming at winning the DFL nomination in the August Primary Election on Tues., Aug 11. The winner of that contest will face a Republican party candidate, Lacy Johnson, in November's General Election.
Attorney Melton-Meaux lives in Minneapolis with his wife, Genevieve, a surgeon and a professor and their children, Ava and Xavier.
"I'm running for Congress because I believe we deserve someone who will show up, listen, do the hard work of bringing people together out. If COVID-19 and the murder of George Floyd has taught us anything, it's that leadership matters. It matters more now than ever," Melton-Meaux said in an interview last week.
"People are looking to leaders to bring us together to have the hard conversations, to make the difficult decisions, to tackle the really difficult problems that we face right now. I've been disappointed in Congresswoman Omar and her lack of engagement in the district. She's not showing up for voters and not showing up for votes. I'm going to change that narrative.
"I'm the proud son of two parents that understood the power of hard work, perseverance and community. My father actually integrated his high school in Mercer County, Kentucky in the 1950s, went on and served our country in the military, receiving a Purple Heart and a Bronze Star," he said, explaining that his father used GI Bill money to attend the University of Kentucky. "He was the first African American electrical engineer in the history of that school. Then, he went on to have a very long distinguished career designing aircraft engines for General Electric.
"My mother, Jody, grew up in Florence, South Carolina picking cotton. She had an incredible alto Gospel voice and was part of a singing group called The Williams Special. They performed along the Eastern seaboard and cut Gospel albums in the 1960s. She spent her whole life helping thousands of people find affordable housing. That's the foundation for me. Education was the portal for my father who was the portal for me. I went to Washington University in St. Louis and I went to law school at the University of Virginia, Charlottesville. There I worked with Donna Brazile and Congresswoman Eleanor Holmes Norton," he said.
"I was a Congressional Black Caucus fellow and I worked on housing and education issues for them. What I loved how about that experience was seeing how Donna and Congressman Norton did their work. Two strong women, strong voices absolutely, but they understood the power of collaboration, partnerships, and getting things done for the residents. I've never forgotten those lessons. Frankly, it's one of the reasons I'm running for congress today," he said.
"After law school, I practiced law in DC for about five years, representing people through the National Fair Housing Alliance. I fought for fair housing and fair lending. Then I went to seminary at Union Theological Seminary in New York City, studied under the illustrious Dr. James Cone for a couple of years and got my master's degree in theology. We came to Minnesota in 2008 for Genevieve's job at the University of Minnesota and I've been a practicing attorney ever since, working at law firms, then going in-house at St. Jude Medical in 2013, where I lead the global employment law division," he said.
"I bring people together who have deep intractable problems, frankly, people that can't even stand to be in the same room with one another. We have the hard conversation and not just talking about the differences, but the things they share in common and how we can find common ground to create solutions that both sides can live with and move ahead with their lives," Melton-Meaux said describing his mediation law firm.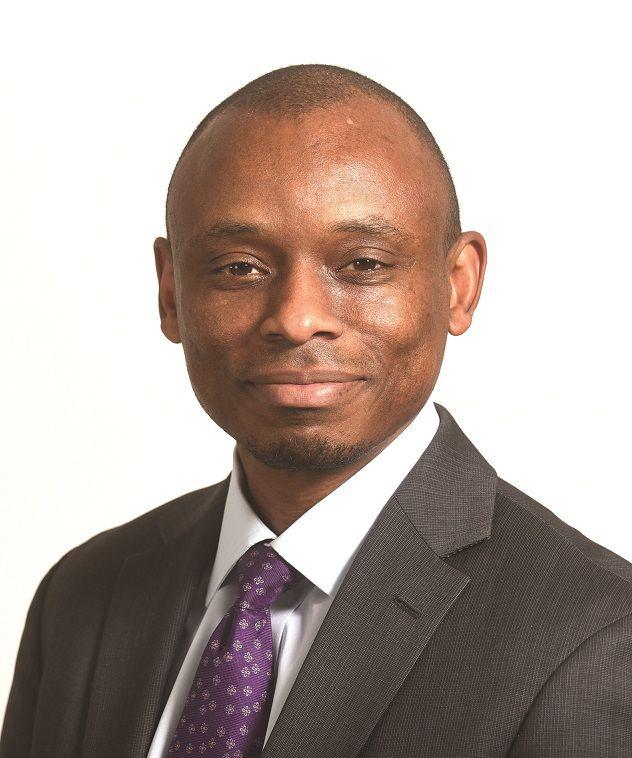 "That affirms my values of being a bridge builder, someone who brings people together to get things done. That's what I'm going to do for this district. I'm going to work hard with residents, civic leaders, local elected officials to bring us together, to tackle these difficult challenges that we face, not just criminal justice reform and policing, but addressing our environment, addressing the healthcare crisis and many other things that we desperately need to be focused on," he said.
Asked what has inspired him to run for office, he said, "Ever since I worked with Donna Brazile and Congresswoman Eleanor Holmes Norton, I always held the back of my mind the prospect of running for office. In 2018, I started to pay more attention to Congresswoman Omar after she made some really hurtful comments towards the Jewish community and towards Israel, a community that's important just as any other in our neighborhoods here.
"That started me down a path of thinking whether this is the representation that reflects my values and the values of this district. In 2019 alone, she missed 40 votes. She missed more votes than all other Democrats in the Minnesota delegation combined by many factors. That to me was really a harbinger of things to come. I supported her in 2018. She did good work for the district, but instead of bringing us together, she's become a divider.
"We don't need more dividers in Congress. We need people who will unite us, who are going to work hard together to tackle these difficult challenges," he said.  "Just to give you some context, the Congresswoman made some remarks, tropes, as they were called, with terms like, 'All about the Benjamins.' She talked about Israel 'hypnotizing' the world. Those are very problematic statements coming from anyone, let alone an elected official. I understand none of us are perfect. All have fallen short in many ways, but the question is, what do you do when you make a mistake"?
"When you say something that you shouldn't have said and you've hurt someone or a group of people in a way that is very harmful, it undermines your credibility and the opportunity to work together. You have to have audience with those folks, talk about what happened, how you can learn, rebuild the connection, the bridges and then move forward positively. I give space for anyone to do that and I hope that people do the same for me. But I didn't see that happening with the Congresswoman. For me, that was as unfortunate as the tropes were Initially, said Melton-Meaux.
"I feel strongly some of the votes do not reflect the values of this district. I'll give you two examples of that. The first is she did not condemn the Armenian genocide. That was a House Resolution that spoke to the atrocity of a genocide that occurred in the early 20th century. No debate about whether it happened or not. We actually have an Armenian community here in the Fifth Congressional District that was deeply impacted by that decision. It was wrong. Her explanation for doing so fell well short and it's not a good reflection on our values. It shows she's out of touch with the district.
"The other, she did not support the USMCA (US-Mexico-Canada Agreement), the trade bill that came out the fall of last year, revision of the NAFTA bill, and she was the only member of the Minnesota delegation, Republican or Democrat, not to support that bill. It's a bill that helped everyday workers, farmers, good people here in the state of Minnesota and again demonstrates that she's out of touch with the district and we really do deserve more," Melton-Meaux said.
Melton-Meaux says he has traction among Somali and African American voters. "We're having a lot of resonance with the Somali community and I'm very grateful for that and I look forward to partnering with them. As a Black man, I care deeply about the Black community here.  People are hungry for change and I'm bringing people together from all parts of this district," he said.