Del Shea Perry has waited a long time to learn the truth about what happened to her son, Hardel Sherrell, when he was detained in Beltrami County jail.  In 2018, Sherrell walked into Beltrami County Jail and nine days later, on September 4, he was "carried out in a body bag," said Perry. Staff and medical personnel inside and out of the Beltrami County Jail in Bemidji, MN completely disregarded the 27-year-old's cries for help as his health quickly deteriorated.
Armed with the jail's surveillance footage, Perry reached out to everyone she could in an attempt to find clarity about her son's death. "I called the Governor, Keith Ellison, Amy Klobuchar, Mayor Carter, his mother Tony Carter, a Commissioner at Ramsey County. I called, I called and I called until I couldn't call anymore," she said. 
Finally, in May, the Minnesota Department of Corrections completed a second review into the circumstances of Sherrell's death. What it uncovered was a myriad of issues. The report states that "there were regular and gross violations of Minnesota jail standards" in the care of the detainee.  "While it is beyond the scope of our authority to determine whether or not the compliance with the rules would or could have resulted in a different outcome the deterioration of Mr. Sharrell's condition over his nine-day term of incarceration in Beltrami County Jail is notable and disturbing," reads the report.
The report lists the violations, but also states: "that it should be noted that we didn't document each specific violation of wellbeing checks or other requirements."
However, the review did find that "policy failures were pervasive and likely stemming from the incorrect belief that Mr. Sherrell was demonstrating symptoms of malingering versus a bona fide medical condition." 
This report is no comfort to Perry.  For two years she fought authorities who refused to admit they did anything wrong.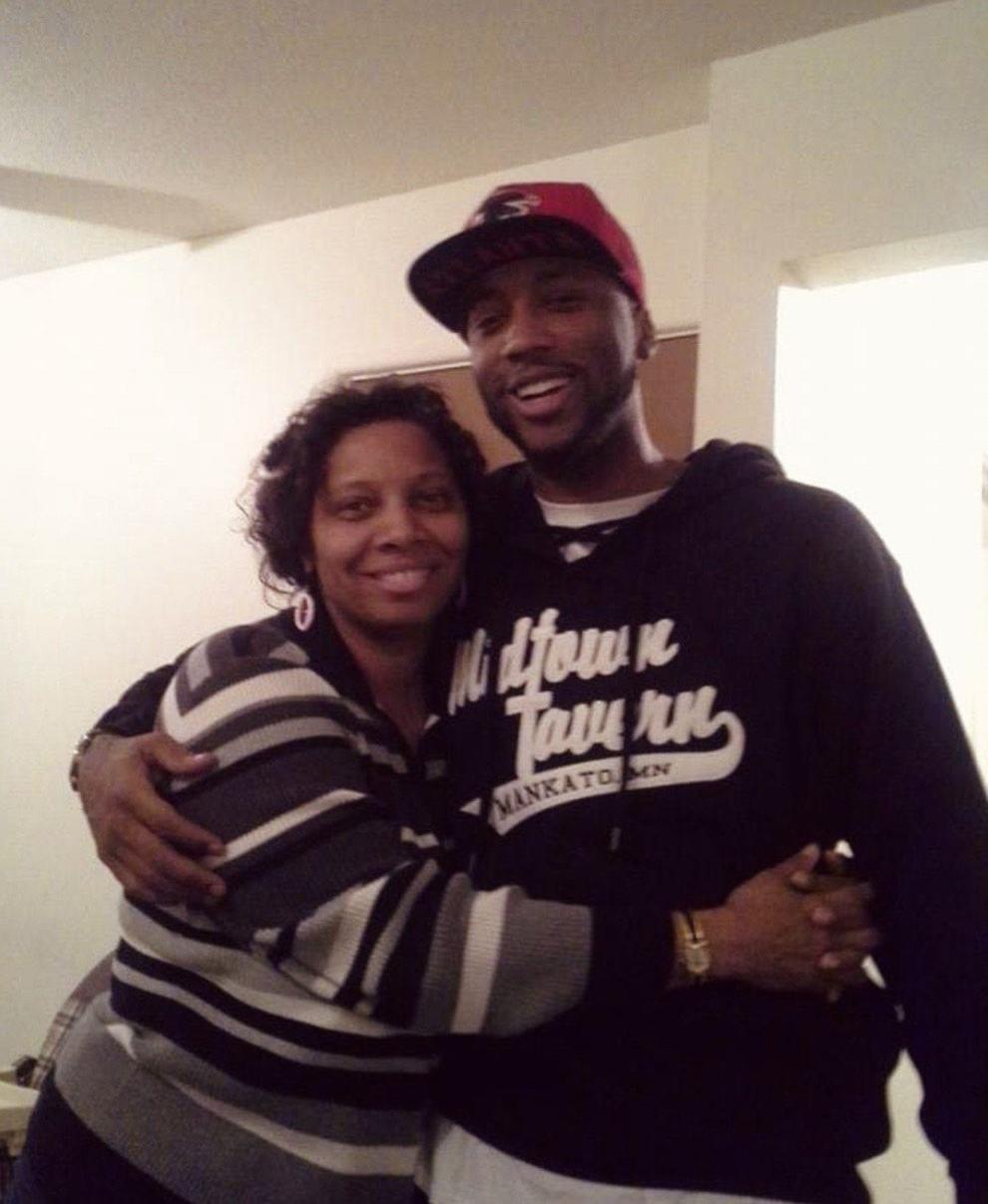 Minnesota Department of Corrections Commissioner Paul Schnell on Saturday, July 11, announced that the Department will now work with an independent law enforcement agency to further investigate Sharrell's death with a possibility of filing criminal charges. According to a CBS Minnesota report, Schnell is committing to looking into all deaths that have occurred in Minnesota jails within the past five years.
Two years ago, Perry refused to believe Ramsey County medical examiner autopsy findings that the cause of her son's death was pneumonia. 
"I knew this was wrong. Four days before he died, my son called me from jail saying 'Mama please get a lawyer. I need to go to the hospital. They don't believe me. They think I am lying.  My back hurts so bad I can hardly walk. They won't give me a wheelchair as I talk to you it is hard for me to stand.'"
Perry fought for an independent autopsy which concluded that her son suffered from untreated Guillain-Barré Syndrome, a form of paralysis caused by an immune system attack on the nervous system. The condition is rare but treatable with proper medical attention.
Perry said she fought for a new investigation into her son's death after the original Minnesota Department of Corrections review failed to address the lack of medical care from Beltrami officers and medical staff. 
After each inmate's death, the Minnesota Department of Corrections conducts a review of the factors leading up to the death. In the case of Sherrell, Greg Croucher, the senior detention facility inspector with the DOC, wrote a memo to then-Beltrami County Sheriff Phil Hodapp, saying he found "no violations" of the rules that oversee procedures in Minnesota jails.
Croucher watched 12 hours of surveillance and saw no violations despite surveillance videos from the jail that show jail officials standing around while Sharrell fell face down to the ground and did not pick him up for several minutes. When they did bring him into the jail, his head flopped back. In the video, an officer can be seen shoving his head forward and Sherrell appearing to be crying.
Today, the review by the Department of Corrections (DOC) has admitted that there were numerous jail violations regarding the care of Sherrell.  But Perry says she will continue to fight not just for her son, but for everyone who is mistreated by correctional officers or suffer medical neglect. The report shows several failures and she's concerned that nothing will change. The DOC report addressed the issue of ensuring that officers follow procedures and policy correctly, but Perry questions if this will truly change the attitude of officers who, she says, don't beleie detainees deserve human rights, 
"My baby was paralyzed, laying on the cold cell floor, face down, choking on his own saliva for eight hours and the correction officers thought he was faking it -- that tells me that they didn't see my son as human. They treated my son worse than a dog," said Perry.
Perry filed a federal lawsuit against Beltrami County Jail, MEnD Correctional Care, Sanford Health, and the medical officials who saw and treated her son, accusing them of ignoring his pain and contributing to his death through medical negligence.
She also is putting pressure on Gov. Tim Walz and Minnesota Attorney General Keith Ellison to thoroughly investigate Beltrami County Jail. Families of Tony May and Stephanie Bunker are hoping that her son's case may lead to further investigations into their loved one deaths at Beltrami County Jail. 
For Perry this is not the end of the fight. 
"I want justice not just for my son but for all the other mothers who have lost loved ones in suspicious circumstances in jail. I have to be my son's voice. I have to be the voice for many others. It's painful, but we will get justice."