After walking 1,000 miles from Huntsville, Ala., Terry Willis arrived to what has become known as George Floyd Square in South Minneapolis on Sunday, July 12. Willis began his journey on June 2.
Like so many, he was inspired to action after viewing the May 25 murder of Floyd. The father of a seven-year-old son, Willis knew he had to do something to draw attention to social justice issues such as police violence. So, he jumped to action and decided to walk to Minneapolis. "I saw something and I got up and just started walking," Willis said during one of his Facebook live posts.
Willis said he walked about 40 to 50 miles per day. A pace car accompanied him along the way capturing footage of the walks.  The footage is archived on the 1K Mile March Facebook page.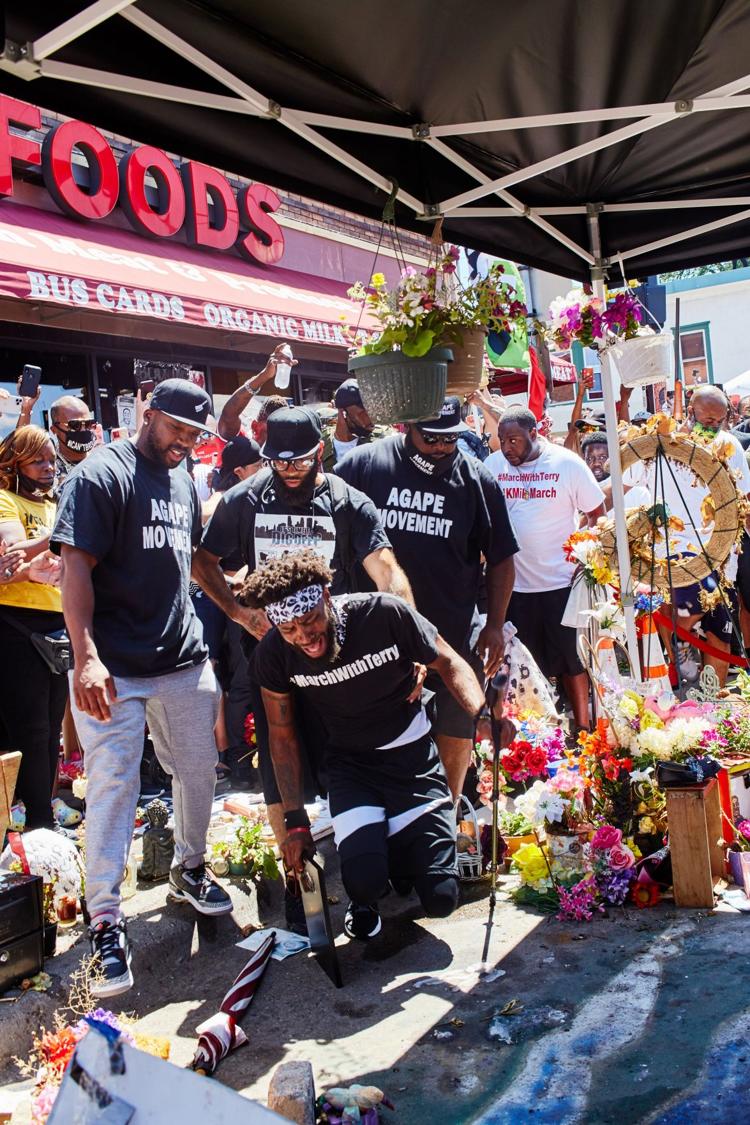 Along the way, Willis stopped in Louisville, Ky., at the site where Brionna Tayler was murdered, Ferguson, Mo., where Michael Brown was murdered, Chicago, Ill., where Laquan McDonald was murdered and ended in Minneapolis where Floyd was murdered by former Minneapolis police officers on Memorial Day.
In interviews, Willis said he was moved to walk for justice not only because he viewed the George Floyd tape, but because he wants his son to live in a world where he does not have to be treated unfairly. He said that he hopes through his actions, he has inspired other people.
Willis has raised almost $44,000 towards a $50,000 goal via his GoFundMe page. Per the page, Willis hopes to start a non-profit called Dal House which will ensure "people that society gave up on are given an equal opportunity to turn their lives around by learning a trade."
Insight News photographer Uche Iroegbo captured the final leg of the 1K Mile March which started at the Mall of American in Bloomington, went through Richfield and ended at 38th and Chicago.