Friendship Academy of the Arts (FAA) will celebrate the recently completed construction –which continued throughout the ongoing COVID19 pandemic—of its second campus. A sense of anticipation is in the air for the Friday September 4 ribbon cutting at the new Intermediate School campus located at 3320 East 41st Street in Minneapolis.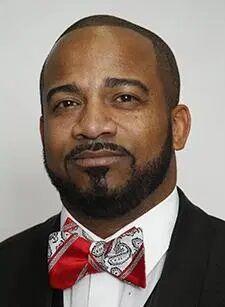 With FAA's dedication to supporting the educational needs of the school's ethnically diverse student body--of which African Americans comprise the majority of the population--we will open the doors of our Primary and Intermediate campuses at the start of the new academic year September 8. FAA is offering families the choice about how they want to start the school year: in-person (essential workers), hybrid, or distance learning.  Numerous FAA parents of scholars are considered essential workers in industries ranging from medical, to retail, construction, education, and food service.  
Founded in 2001 by a group of community leaders committed to addressing the dire opportunity gap experienced by Minnesota's African American students, FAA is proud, to celebrate 20 years, having earned the distinction as a National Blue Ribbon School by the U.S. Department of Education, placing it among the top schools in the state. We established a high bar and remain unwavering in our commitment to maintaining student excellence. FAA's mission informed our strategy to expand to the Intermediate School level.   
Historical view of education in a pandemic
According to a commentary in the online academic publication, theconversation.com, one of the key lessons we, as educators, can take away from the 1918 pandemic is to partner with other organizations to help position children for classroom success. At FAA, partnering is a critical component of our approach to educating the whole child.   
In the current pandemic, educators are faced with an array of challenges, however, we are also charged with ensuring our students have access to the necessary tools for success in the classroom and in life. 
As executive director, I, along with FAA's dedicated staff and board, strive to embody the words of the late Nelson Mandela, "Education is the most powerful weapon which you can use to change the world." As South Africa's first Black president, and Nobel Peace Prize winner, he also said, "Young people must take it upon themselves to ensure that they receive the highest education possible so that they can represent us well in the future as future leaders." We seek to empower every scholar to be lifelong learners and future leaders by developing the whole child academically, artistically, emotionally, and socially. 
Children are not a monolith. Staff and family relationships inform our interaction with each child, thereby aiding teachers in understanding a scholar's culture, which provides insight into whether additional academic support is needed.
FAA is a cornerstone in south Minneapolis. We currently have nearly 300 students and anticipate between the two campuses, to achieve the enrollment goal of 375 students. We will continue to accept students throughout the year. 
The 'Friendship Way'  
The Friendship Way is the at core of our educational philosophy and serves as the foundation of all programming: Academics, Leadership, Family and Community Collaboration, and Art Integration.
We believe that shifting to a personalized education model helps to create equity. Our research confirms that regardless of one's origins, people want equity.
Every child is viewed through the lens of their potential. That child possesses the promise of changing the world, regardless of their competence level, or classroom behavior. If that child views themselves as a leader, they can transform their daily interactions in their immediate environment.  
Always prepared
FAA teachers, staff, and scholars were prepared in advance of the governor's March announcement about classes shifting to a distance learning model. Just as we were prepared then, we will be prepared opening day. With safety at the forefront of our Reopening Plan, we implemented stringent procedures to ensure scholars learn in a clean and safe environment.  
I reiterate, our scholars will walk through the school doors to learn in a classroom, learn using a computer, or – a hybrid of both. Friendship Academy of the Arts educators will be present to welcome our scholars to a new academic year.
Hope
As a society, we must encourage youth to embrace this historical moment as they, with our support, seek to do something incredible and develop new visions. They will reflect on these times and on how we, as a society, were required to adapt. The scholars will employ lessons learned to spur innovation and change the world of everyone with whom they come in contact. Youth are our hope for they will lead humanity to become better.
Dr. B. Charvez Russell, executive director, is the chief academic and chief operational leader of the Friendship Academy of Arts in Minneapolis. The socially distanced ribbon cutting ceremony is 12 p.m. Friday September 4, followed by an open house to be held at both campuses. The ceremony will also be streamed via Facebook Live. To learn more or to enroll a scholar, visit http://friendshipacademy.org/.