Merriam-Webster defines reform as an amendment of what is defective, vicious, corrupt, or depraved. It defines transform to make a thorough or dramatic change in form. Something altogether new. A significant change in form, nature, or function.
Again, we have another Black man murdered by the police. Rayshad Brooks, a 27-year-old Black man, was killed by an Altana, GA police officer in a Wendy's parking lot Friday, June 12, 2020. The killing of Brooks comes just eighteen days after the brutal lynching of 46-year-old George Floyd, also a Black man, by Minneapolis police on Memorial Day, May 25. The Floyd slaying has resulted in worldwide protests and days of demonstrations against racism and police brutality on Black lives. Protesters shout the demand for justice, accountability, transparency, and change.
Like so many more Black men and women who have been murdered by police – Mike Brown, Tamir Rice, Eric Garner, Philando Castile, Jamar Clark, Laquan McDonald, Breonna Taylor, Michelle Lee Shirley, Aiyana Stanley Jones, Tanisha Anderson, Atatiana Jefferson, Charleena Lyles, Devon Baily, Elijah McClain and Stephon Clark, to name a few – the murders of Floyd and Brooks evoked anger, outrage, and shouts of "no justice, no peace" as a rallying cry for Black people.
After each police murder of a Black man, woman or child, conversations about 'police reform' always follows and continues for weeks and even months. The demand for change in policing is vociferous. And promises of police reform and policy changes are made by decision-makers, law-enforcement leaders, and elected officials. However, even when changes happen, very few police officers are held criminally accountable for killing Black people.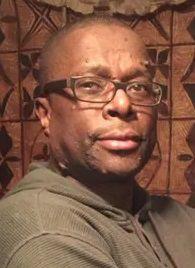 Many times, the county attorney, district attorney general, or police chief publicly announces that no charges will result from the murder of Black life by a police officer. Of the few that get indicted, many are later acquitted, found not guilty, or, if found guilty, receive minor punishments for their crime.
Why do we only talk about "police reform" when Black people are killed by police -often with impunity? The conversation about "reform" only happens during community unrest and uprisings in cities around the country demanding change and shouts of Black Lives Matter soon after a murder has occurred. When the visible protest stops the conversation about change and reform stops, and we go back to the status quo.
Some changes in police procedure and policy reforms have happened. Some of these changes include police body-worn cameras. Body-worn cameras are attached to an officer's clothing or other parts of the body. The purpose is to capture video and audio recordings of the police-involved activities such as arrests and officer-involved shootings.
The August 9, 2014 murder of Michael Brown, an 18-year-old African American youth by a Ferguson, Missouri police officer and the subsequent non-incitement of officer Darren Wilson intensified the debate on police reform and sparked the demand for the expanded use body-worn cameras as a way of police transparency and accountability particularly during an officer-involved shooting. I, along with others, fought and lobbied elected officials to pass laws requiring body cameras. Body cameras are 'a' strategy to challenge unjust police practices and a significant step toward police accountability. However, body-worn cameras are by no means a perfect solution. In many of the names mentioned above of Black people murdered by police, the officers were wearing body cameras yet were not charged or were charged but later acquitted of killing Black people.
Other police reform policies and measures include an end to Stop-and-Frisk. A 2013 decision by a federal judge in New York condemning stop-and-frisk tactics that disproportionately targeted Black and brown people. Thousands of innocent Black men and women were subjected to harassing and humiliating searches by police.
Despite the condemnation of stop-and-frisk and the promise of law-enforcement officials to stop using the tactic, Black and brown people were still being arrested and detained by police for no reason other than the color of their skin.
Civilian Oversite Boards are a process that allows for non-police private community members to provide input on citizens' complaints of police misconduct and excessive use of force. For civilian review boards to be effective, they need to be independent of law enforcement and the mayors' office. The limitation with Civilian review Boards is that they focus on individual complaints rather than broader issues of policing policies and procedures. Olugbenga Ajilore of the Center for American Progress said: "civilian oversight boards are not a catch-all solution to the excessive police force, but they can help to hold police accountable and reduce instances of the unnecessary use of force."
More police reform policy and procedural changes include - residency requirements of officers to reside in the city they serve and protect. De-escalation methods which help officers defuse an encounter and reduce the level of intensity of an encounter. Eliminating chokeholds as a technique to control civilian suspects. Police officers required to carry liability insurance to exclude tax payer's liability when a civil penalty is demanded in the case of police officer misconduct. Independent investigator assigned to criminal complaints against officers. Etc.
To reform and transform the way policing is done in Black and brown communities is a good step at eliminating the excessive use of police force on Black lives. But, very few officers are held accountable for their actions. Reformative and transformative police procedural and policy changes alone have not and cannot end police brutality against Black lives.
The core of the problem is the deeply embedded and extremely pervasive anti-Black sentiment throughout every aspect of America, including law-enforcement. Many police officers possess deeply rooted in anti-Black stereotypes. The first step in solving the problem is the willingness to acknowledge and address the issue of systemic racism in policing.
Clarence Edwards, formerly the first African American chief of police for Montgomery County, Maryland, said, "Race continues to influence how people of African descent in the United States are treated by law enforcement. Racism has been a systemic feature of American society since this nation's inception. Acknowledgment of the role of implicit and overt biases have historically played in creating disparate law enforcement practices, and the resulting frictions between African American and the police is a reality that should be immediately addressed".
Structural racism and the false doctrine of white supremacy are what fuels and sustain the police brutality of Black people. Unless white supremacist ideology is killed -by white people - we are merely rearranging the dishes in the cabinet while the house is on fire.
You can read more by checking out the Peace! Of My Mind Blog at: www.ppp-ejcc.com/category/peace-of-my-mind/